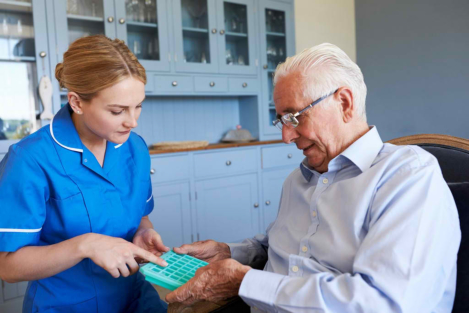 Fear,
depression
, and anxiety are some of the struggles of many families in this health crisis. For this reason, agencies providing
home healthcare in Alexandria, Virginia
are reassessing the current situation to address the needs of children, seniors, and all the members of the family. From dealing with your health problems to enhancing your lifestyle, home health has your back.
Health is the top priority.
Family members with health conditions are being monitored for the proper administration of medicines and reduction of symptoms, especially for the children and seniors.
Caregiver services in Virginia
are designed to handle the current health issues at home.
Quality of life is the goal.
Medical and non-medical care services, such as personal care, companionship, and
skilled nursing
, are combined to fill the various requirements of every family. From preparing the meals to administering the medicines, home health is directed toward the improvement of the quality of life. You don't have to be afraid of our current situation. Home health agencies, like us here at
Ready 2 Serve Home Healthcare LLC
, aim to make you and your family safe and healthy at home. We strive to do our part in providing optimal care. Please don't hesitate to
contact us
at
703-382-8180
. We are all ready to help.