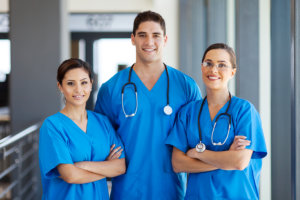 Thanks to our committed and highly qualified staff, Ready 2 Serve Home Healthcare LLC is able to render home health services at the highest standard of quality. Our staff members know and understand their duties and responsibilities. They strive hard to fulfill them above and beyond our clients' expectations.
We hire individuals who possess the qualifications and certifications necessary for looking after our clients' health. Additionally, we make sure that they are capable, skill-wise, of caring for patients who require specialized care and assistance.
Our employees go through extensive background and reference checks before employment. We see to it that they are ready and suited for our clients. At the same time, we also consider their personalities and love to work with employees who share the same zealousness when it comes to ensuring our clients' health.
Your loved one will also be able to experience our quality care. You may set an appointment for a free in-home assessment, or you can call 703-382-8180 for more information.