Clients with fragile medical conditions require the care and expertise of skilled nurses. Our registered nurses at Ready 2 Serve Home Healthcare LLC are prepared to render skilled nursing services that may include the may include the following medical care services: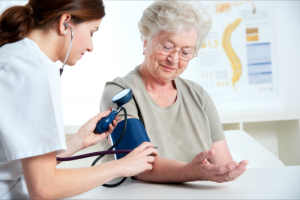 Clinical assessment and evaluation
Medication management and administration
Bowel and bladder care
Diabetic care & monitoring and insulin administration
Infusion therapies and injections
Central line and port maintenance
Tracheotomy and ventilator care
Lab draws
Wound care/dressing change
Tube feeding
Ostomy care
Prevention and treatment of skin issues
Pain management
End of life care/Hospice Care
Other services as needed
When providing Home Healthcare in Alexandria, Virginia, our nurses will implement all care services included in the plan of care that is specifically customized for the benefit of each patient. Please schedule your online appointment for a free in-home evaluation or call us at 703-382-8180 to get started.