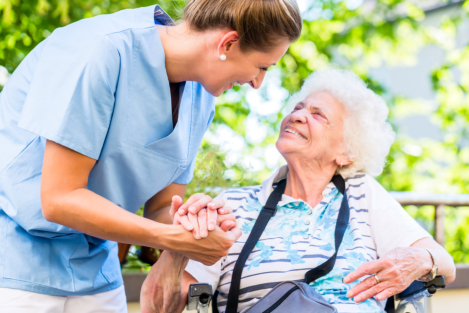 The foundation of any relationship is understanding. Unfortunately, when our loved ones are not in their best self, they may be unable to express or show what they mean. Such events happen as we age. Our older loved ones face medical conditions or health issues — putting them at an edge or in pain.
Let us take time to understand our loved ones. There is always a reason behind their behavior. There are also reasons for the behavior changes you notice — despite the erratic ups and downs. Realizing what is happening can establish a better understanding of your senior parents or loved ones.
Our caregiver services in Virginia, for example, ensure we understand what the patient feels. Here are some questions we ask ourselves, the patient, and the family to paint a better picture of the senior's behavior:
Is this behavior part of a habit?
Are they trying to assert or achieve independence?
Are they diagnosed with depression or showing signs of depression?
What are they usually afraid of?
What situations make them confused?
When we know why, choosing the right home care solution starts. One of the reliable providers of home healthcare in Alexandria, Virginia, is Ready 2 Serve Home Healthcare LLC.
Choose from our variety of services and learn how we provide them at their best. Start with our skilled nursing!