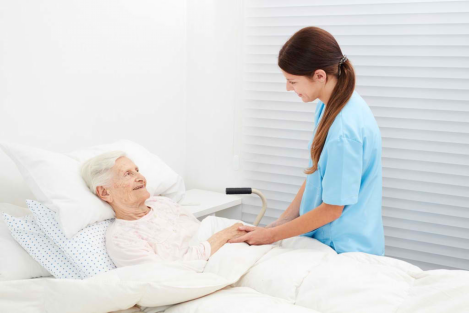 Promoting quality life is, without a doubt, the goal of all caregiver services in Virginia and other surrounding areas. In hospice care, on top of caregiving, managing pain are also the top priority.
Often, when the elderly are in their final stages of life, skin deterioration is observed and pressure ulcers or most commonly known as bedsores, appear. That's why it is essential to have a skilled nursing staff to apply proper wound care, especially among terminally ill patients.
Good wound care will help contribute to the senior adult's physical, psychological, and emotional comfort. That's why it is essential that a full-body check is done to assess risk factors that cause bed sores like immobilization, inability to communicate discomfort, chronic illness, and poor nutrition.
Our home health care in Alexandria, Virginia goes through all the lengths in providing comfort to our patients. Some of the prevention measures to avoid wounds from occurring include the following:
Regular skin inspection and moisture control
Proper bed positioning and transfer techniques
Healthy eating habits and good nutrition
Documentation of skin condition after assessment
Ready 2 Serve Home Healthcare LLC is committed to providing the best possible care that you need and deserve. We offer a wide range of services including but not limited to medical and non-medical care in Alexandria as well as personal care and disability care services in the comforts of your home. Contact us now for more information about these services and how we can be of assistance to you.