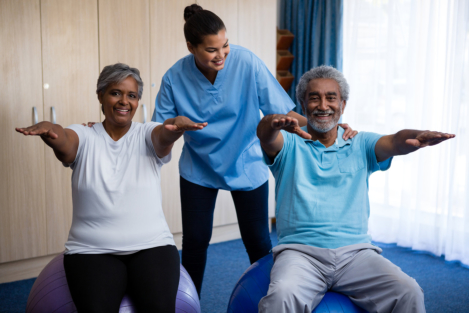 As reported by Health Harvard, cardiovascular condition is the leading cause of death in Americans. The good news is that you can prevent it from happening in your family. With the help of home healthcare in Alexandria, Virginia, you may prevent this from happening.
Having a healthy heart is no easy feat. The support of the entire family is a good start. You may get into a heart-healthy diet. It ensures that you get the nutrition that can prevent severe conditions in your heart. Get caregiver services in Virginia that can assist in preparing these dishes.
Here are the ways you can prevent a heart attack:
Know your family history and risk.

Skilled nursing can become one of the services you can try on. It will ensure that you get into a healthy routine as someone will care for your activities.

Plan your physical exercise.

A regular schedule for exercise will help your heart and body to be strong. It can improve your immune system's defenses, too.

Companion care in Fairfax County will have someone to look over the exercises done by your elderly loved ones. That is one way to avoid accidents and injuries.

Maintain a healthy weight.

You should know your body mass index for your reference if you have the right weight or not. You should check it once in a while.
Carers who are experts of personal care in Burke can be found in Ready 2 Serve Home Healthcare LLC. You can take advantage of carers who have years of experience in the industry. Reach out to us.