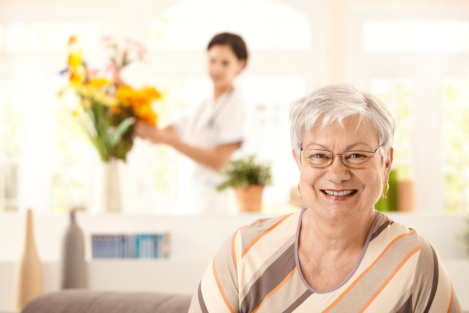 Living alone is probably one of the decisions you have never regretted ever since your retirement. After all, you cannot trade your experiences for anything else, especially because you are in the comfort of your home. But just like any other elderly individual, you may be living with some minor bumps and problems as you enjoy your independent living.
Ready 2 Serve Home Healthcare LLC
knows that living alone can be hard. That is why we provide some solution to 3 everyday struggles of living alone:
Home Inconveniences

We have to admit, there are times you find your house uncomfortable to live in. Why? It is because your house is not adjusting to the changes in your body.

For example, there are moments when you skipped going downstairs. And who could blame you? The staircase may not have been as well-lit as you remember it to be 10 years ago. Another example is having to go upstairs in order to sleep or go to the bathroom. It is extremely frustrating and tiring.

Solution:

Try a couple of changes in your house. If there is an extra room downstairs, you can convert it into your room. This is so you do not have to go up to unwind. You can also increase the brightness of your home by installing more lighting.

Too many mails

There are too many mails! And do not forget the bills. Yes, you have been in this dilemma before where you struggle to keep up with the rent and you have to learn how to adult. That was your first time. But today, we know you are more than capable of doing so. Now, you can barely remember when the next monthly bill will be paid!

Solution:

Make a to-do list. You can also buy a yearly planner. That way, you can track your expenses, your groceries, bills to pay, etc. You can even write down some problems at home that needs to be assessed like the pipes or the lighting.

If keeping a yearly planner does not help, why not try investing in Caregiver Services in Virginia? A caregiver can assist you with everyday chores you cannot do or have little time to do. You can customize the kind of service you want to enjoy. If you want medical services, we provide Home Healthcare in Alexandria, Virginia. If you want a companion and assistant at home, there is companion and personal care.

Feeling lonely

Living home alone can be lonely at times. But you can solve this by simply calling a family member up. Or you can go visit your children and your friends. You can even go and adopt a pet.
What other problems do you struggle with in terms of
living independently
? Share it in the comments section below and we will help one another in providing a solution to these dilemmas.