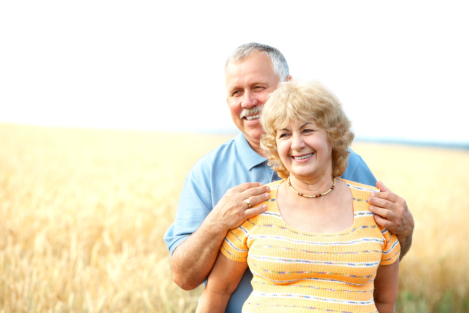 Many individuals get their morale down as they age. Whether it is due to people holding them in low regard or it is caused by their own thoughts, nobody is sure. It can either be an internal or external cause—or both. However, those who love and understand not just the elderly but all people of different shapes and sizes know that no one deserves to feel underrated. That is why providers of
Home Healthcare in Alexandria, Virginia
are not only equipped in administering quality Skilled Nursing services but are also
sensitive to the psychosocial well-being
of people in their golden years.
Relive Moments

A number of aged individuals have dementia and other health conditions. However, it does not mean that they have to live their everyday lives focusing entirely on their incontinence, disability, and their plethora of pills. It is a miserable life to focus solely on their declining health and forgetfulness. With the help of their loved ones and through caregiver services in Virginia, their zest and joy can be rekindled through the music of their time, dancing, movies, and of course a lively chitchat about their youth. Caregivers and loved ones can play old songs on speakers or by themselves on a musical instrument, and it would create a spark in the elderly individuals' brains to a point that one can see the sparkle in their eyes.

Converse Earnestly

How many times people exchange how are you's in a day without actually meaning it is almost countless. Perhaps, this is acceptable to the fast-paced and busy younger generation. But for the sick and the aging, a sincere question about their well-being is necessary. They need to openly and honestly express their discomforts which are crucial to their recovery, comfort, and mental health. When people talk wholeheartedly with elderly individuals, they would feel that they are being valued and genuinely cared for. At Ready 2 Serve Home Healthcare LLC, we find it significant to actually know how the elderly and ailing individuals are doing.

Be Cheerful

Many people believe that a smile is contagious. It is hard to frown back at people who have a cheerful disposition. If caregivers and loved ones keep up cheery personalities themselves, the elderly would also feel less gloomy. Happy dispositions from other people can light up the world of those who are aging.
It often goes unnoticed that while care providers and loved ones are aiming to make the elderly people feel special and happy, they themselves would naturally become happy in the process. If their characters are going to influence the older people, it might as well be a positive one. Happiness is something they can give without losing their own. Basic rules of mathematics may not apply here since giving joy to other people would not diminish the amount of joy from the givers but, instead, would double it. Give joy to others! Share your senior living tips and experiences in the comments. You can inspire others just by sharing your thoughts.