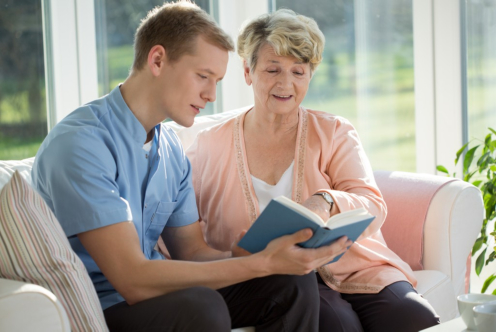 You and your loved ones deserve quality
Home Healthcare in Alexandria, Virginia
.
Ready 2 Serve Home Healthcare LLC
remains willing and able to serve you with
Caregiver Services in Virginia
. As we live by our optimistic drive to always care, we also inject positivity into our beloved patients. A patient's wellbeing contains many elements. Our programs such as
Skilled Nursing
takes care of the medical side. Another dimension involves the patient's morale – their confidence and belief in themselves. While smiles and laughter are physical manifestations of this positive energy, these can also be shown to mask what they truly feel. As their loved ones, we must see beyond. A bright disposition can lead to happy attitudes. Remember the
happy moments
. Relive those memories through photographs, videos, or letters. Talk from the heart. Make deep conversations with your loved one. Do fun activities together. There are so many things you can do without leaving the house. You can also look for creative ways to ensure the safety and security of the patient. Make jokes. Comedy lightens the heart. Watch some entertainment – preferably their favorites. Laugh and have some fun. Looking at the bright side is a choice. Keep your loved ones happy while we take care of the rest.