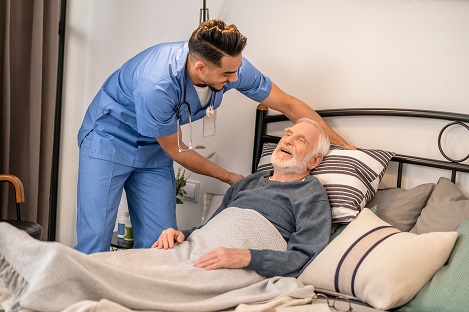 Most seniors and families prefer to continue receiving care at home after a hospital stay. Why? Home has a more comfortable environment for them, allowing them to live independently, surrounded by their loved ones. With skilled nursing care, your loved ones will receive the medical attention they deserve while staying at home. Learn more about the benefits of skilled nursing below.
It lowers the risk of rehospitalization.
Have your loved ones been hospitalized due to an illness or injury? If yes, their chance of rehospitalization is a concern. But, with the help of caregiver services in Virginia, they will receive ongoing medical monitoring to avoid health risks that often occur after staying in a medical facility.
It offers specialized therapy.
Do your loved ones need physical, occupational, or speech therapy? Skilled nursing care includes all three to provide the best possible outcome for your loved ones receiving such care. Specialized therapy is perhaps the most effective of all the skilled nursing benefits.
It encourages social engagement.
Physical and emotional changes happen to your loved ones as they age. Besides medical care, caregivers also provide non-medical care in Alexandria. Care professionals can assist in implementing engaging and uplifting social programs designed to encourage seniors to live a meaningful life as they age.
Ready 2 Serve Home Healthcare LLC offers home healthcare in Alexandria, Virginia. We understand that homebound patients find it hard to do daily tasks, let alone ensure their health. But now you don't have to worry. We got you! Allow us to take care of your homebound family member. Contact us at 703-382-8180 today for more information.