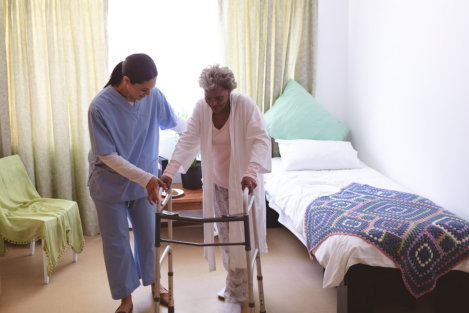 It is undeniable that the coronavirus pandemic has taken a toll on all of us – even to senior individuals. Did you know? Studies have shown that seniors are twice as likely to be infected by the virus. And with this unfortunate event happening, it made a huge impact on seniors not just physically but mentally and emotionally, as well. Remember, to fight against any illness or virus, you need to protect your overall well-being, and one way to protect your senior loved ones is to enroll them in
home healthcare in Alexandria, Virginia
. One of the advantages, when you seek help from caregivers is that they are dedicated to delivering not just
skilled nursing
services but also companionship care, which is necessary to help prevent seniors from feeling isolated and lonely. So, here are the reasons why companionship care is an advantage to you and your senior loved ones:
Longer Lifespan One of the common causes of early death is overwhelming sadness or loneliness. But with companionship care, it gives seniors a feeling of social connection that combats isolation and depression, which is also a big help on their overall wellness.
Confidence and Peace of Mind for Family Members As time passes, seniors slowly begin to lose physical strength and mobility, which makes them prone to slip and fall accidents. Companionship care provides seniors with a sense of security considering that there is someone who could accompany and assist them when necessary. This also gives peace of mind for family members knowing that their senior loved ones are well-taken care of by health professionals.
Ready 2 Serve Home Healthcare LLC
offers top-notch
caregiver services in Virginia
. To learn more about us and how we can be of help, please
contact us
.