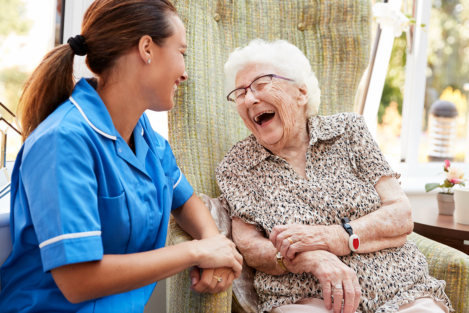 Because of the growing population of aging individuals, the demand for caregiving services has also been increasing. Caregivers are all around us, but it doesn't necessarily mean they are capable of performing caregiving duties successfully. And as a family member, you want nothing but the best for your aging parent. That is why you have to be keen when it comes to choosing the right provider that offers top-notch senior care services, such as personal care and
skilled nursing
. Every
home healthcare in Alexandria, Virginia
aims to help senior individuals achieve optimum health and comfort in life. However, before you entrust your loved ones' health to a certain provider, you need to consider important traits that would help you determine a reliable and trusted caregiver from the untrustworthy one. So, to save you the troubles of not achieving the desired outcome for your senior loved ones, here are some traits of a good caregiver you need to consider:
Compassion Caregivers who have compassion for senior patients have an understanding of what they are going through.
Connects Well With Senior Patients To provide caregiving duties successfully, caregivers should know how to connect with their patients – knowing their do's and don'ts and likes and dislikes.
Attentiveness Caregivers should be attentive to the physical and emotional well-being of a patient. Remember, being aware of the patient's surroundings and quickly responding to dangers can save a life.
Don't hire just yet! Know these qualities above to ensure your loved ones will achieve the quality of life they deserve. And when it comes to
caregiver services in Virginia
, you can always trust
Ready 2 Serve Home Healthcare LLC
. Partner with us today!
Call
us to learn more.