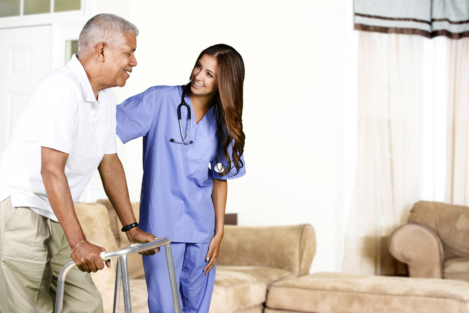 With our years of experience in providing home healthcare in Alexandria, Virginia, we have witnessed the different stories of various families, day in and day out.
From patients with limited mobility to seniors suffering from critical conditions — we understand how care should be provided. As we go along, we have set the standards for our caregiver services in Virginia.
We make sure our services, like skilled nursing, address their current needs while providing comfort and care.
If you are taking care of aging parents, know that you are not alone. There are many households and families with senior members. While the other tasks and deliverables are achievable, one item remains — how do we get our senior parents to listen to us?
This may sound simple to any reader, but those in the situation know the complexity very well. Some parents have strong opinions on how things should run — from home tasks to taking their medications. We cannot blame them. For most of their lives, they have been in charge of taking care of themselves and their loved ones. When we accept this situation, we recognize that not everything is within our control. We lower our personal expectations and our stress. We maintain a good relationship with our parents.
Your senior loved ones will always try to contribute their opinions and choices because this makes them feel still in control of their lives. So instead of insisting, try reviewing which areas are critical or negotiable. Sometimes, the best thing to get into their side is to let them be. Of course, without putting their condition at risk. This is where Ready 2 Serve Home Healthcare LLC comes in.