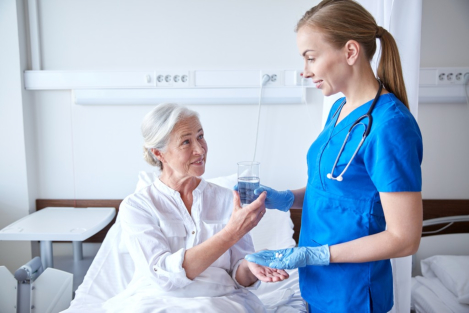 You may have remembered when a little "overindulging" did not hurt. But you did not seem to stay that way over the years. As you age, a burning sensation keeps moving up your chest.
Occasional heartburn commonly happens to adults but as we become older, it can get frequent and intolerable. When it happens more than twice a week, it can be diagnosed as gastroesophageal reflux disease or GERD. If you or a senior parent needs additional care, you can count on our home healthcare in Alexandria, Virginia.
What could cause heartburn to get worse over time? Here are some possible reasons.
Aging and weakened muscles

The lower esophageal sphincter is critical to prevent heartburn but it can get weakened as we age.

Gaining weight

Carrying extra weight weakens the sphincter. Overweight people have more risks and higher severity of GERD. Controlling weight becomes challenging as we age, putting us at more risk for heartburn.

Medications

Certain medications prescribed for your condition can cause heartburn. Examples include antidepressant and blood pressure medications. Your physician would discuss the adverse effects of your medications beforehand for your guidance.
You deserve excellent skilled nursing services. Ready 2 Serve Home Healthcare LLC is ready to serve you.
Choose from any of our caregiver services in Virginia. Give us a call anytime.