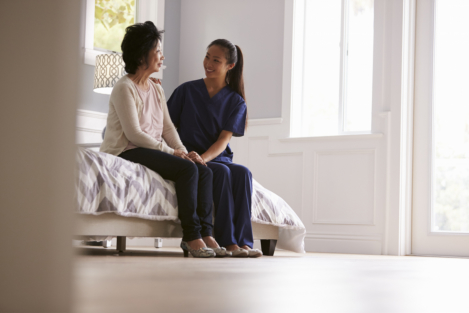 It's normal that you forget about things, so you keep reminders in your smartphones or post notes in the refrigerator. However, as you get older, you may tend to forget more often. How do you know if it's just a normal part of aging or a serious sign of dementia? A
Home Healthcare in Alexandria, Virginia
lists down the difference:
Normal age-related forgetfulness. This shows the symptoms which you need not worry about. Transience and absentmindedness are part of it. Transience is when you forget memories over time which may be a good thing as this shows your brain is removing unused memories to add up relevant, new ones. Absentmindedness is simply just being out of focus like being preoccupied with other thoughts. Depression can also contribute to forgetfulness as being preoccupied with anxiety and sadness can make one forget about other topics. Let a provider of caregiver services in Virginia help.
When it is dementia. Dementia is a progressive disease, so when you tend to forget important information and not just the minute details, such as names of loved ones or friends, then it's time to seek help. There will also be some personality changes from aggressive behaviors to impulsiveness. Dementia patients also tend to get disoriented in new environments.
Are you or your loved ones facing the challenges of dementia? Let
Ready 2 Serve Home Healthcare LLC
, a provider of
skilled nursing
services, help you manage this condition!