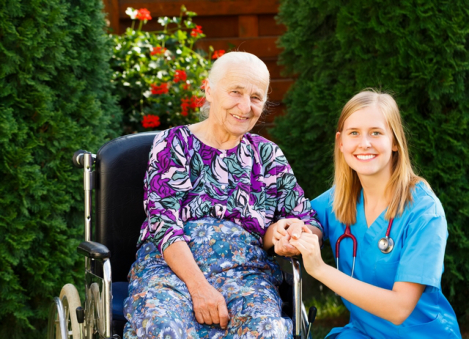 Home healthcare in Alexandria, Virginia is a great service that can help anyone in need. A common misconception is that these services are exclusive to senior citizens but they are not. We have the capabilities of helping anyone in need such as children with special needs, persons with disabilities, and people with developmental disabilities. It is our goal to provide the personalized skilled nursing and support to help you maintain a fulfilling and independent lifestyle.
Here are a few of the many things you can expect from our caregiver services in Virginia:
Companionship

One of our best services is companionship. Through this service, you will be paired with an experienced and compassionate caregiver that is committed to providing you with the support you need. Through our companionship services, we can provide help with many of your day-to-day activities such as transferring, mobility, transportation, and more.

Personal Care

Through our personal care services, we can provide a hand with the many tasks you need to do on a daily basis. We can help you use the bathroom, get around, get dressed, eat, and much more. These services are designed to help you maintain an independent lifestyle. Our personal care can also help reduce stress and improve your quality of life.

Skilled Nursing

We offer superb skilled nursing services. Through these services, we can assist with much health-related issues. We can monitor your health, help you with your medications, provide pain management, wound care, and much more. These services are customized to your unique needs, to ensure that you can maintain the best health possible. We can also help with many health conditions such as chronic illnesses, dementia, and developmental disabilities.
Those are just a few of the many things that you can expect from in-home health care services. These kinds of services are well worth your time when you are looking for a helping hand that can ensure you can continue living the lifestyle you love. If you would like to find out more about these services or how Ready 2 Serve Home Healthcare LLC can assist you, please feel free to get in touch with us anytime.