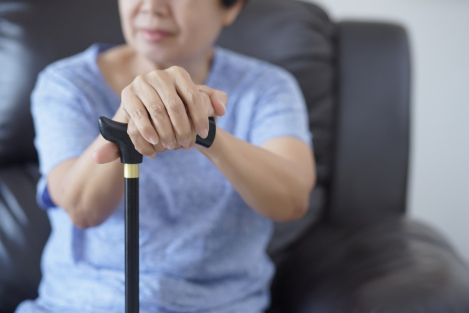 Having our senior loved ones use canes or walking aids is not as simple as it is. There are cases when they believe they can continue without using one. It would seem that they accept their weakness once they use these supportive aides.
A cane, just like any assistive device, improves their mobility and is critical for their safety. It may take some words of encouragement. But we can begin convincing them to use a cane for their own sake.
While your Home Healthcare in Alexandria, Virginia ensures safety at home, adding another layer to reduce mobility dangers would not hurt. As our elder parents or grandparents prefer freedom and mobility, educating them about the dangers of not using any support sheds some light. Not only are they at risk of tripping, but they also cannot go on longer walks without feeling tired or getting pain.
You can also let the experts talk with your loved ones. Our Skilled Nursing professionals will walk them through the benefits and how these support devices can help improve their lives. We can answer their worries and concerns immediately with our expertise and experience with other patients.
Your Caregiver Services in Virginia is waiting. Ready 2 Serve Home Healthcare LLC is always prepared to help you and your loved ones.