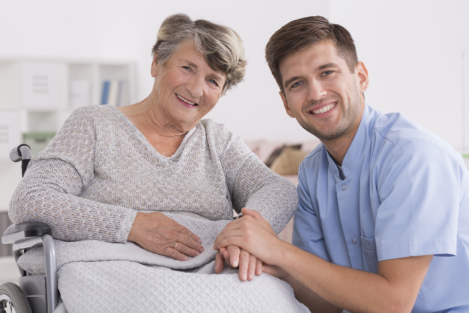 It can be tough for seniors to take care of themselves when they live alone. For this reason, finding professionals that can help them during the day is crucial. If you are looking for highly capable people that can give your loved ones the care that they need and deserve, you've come to the right place. Ready 2 Serve Home Healthcare LLC is a provider of home healthcare in Alexandria, Virginia. As such, we strive to give you and those you love all the support that you need.
Our services include all of the essential care that you will want at home. You can consult with our team in order to keep creating a care plan that fits your specifications. Our team is always working towards making your life better, each and every day. Don't hesitate to let our team know just what they can do for you. When you need any caregiver services in Virginia, we are more than happy to help you out.
Aside from that, we are also able to provide skilled nursing. So don't hesitate to contact us or send us a message if you need any help. We will respond to you as soon as possible.