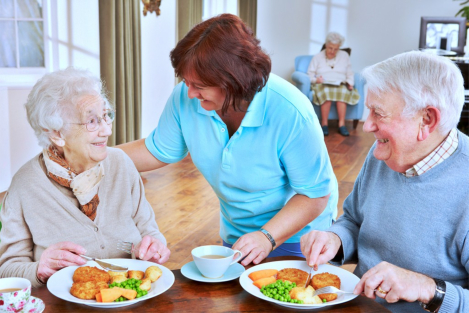 Taking care of our bodies should start as early as possible. When we reach our golden years, taking extra care of our body is important to achieve the quality of life we intend to have. This means we should also take care of what we eat.
Planning and preparing meals can be provided with our Caregiver Services in Virginia. For heart health, we prepare and cook meals that are as varied and fresh as possible. Salmon, tuna, and mackerel are great examples of fishes with high omega-3s and can be a great main course for a meal.
The vibrant and colorful vegetables – carrots, sweet potatoes, red peppers, or tomatoes – are packed with fiber, carotenoids, and vitamins which are good for the heart. Green vegetables – spinach or kale – are great for salads.

Snacks and desserts can be made healthy. Fresh fruits and nuts are a great source of vitamins without added preservatives. These are also easy to prepare. Talk to us for more healthy meals.
Do you need Skilled Nursing at your place? We will be right at your door.
Ready 2 Serve Home Healthcare LLC is always prepared to deliver excellent Home Healthcare in Alexandria, Virginia when you need it and where you need it.