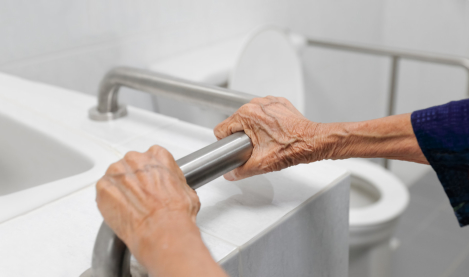 Has your loved one chosen to age at home? Thanks to home healthcare in Alexandria, Virginia, and its surroundings, it's possible to provide them with the continuous healthcare support they need to stay there.
But helping them live healthily at home doesn't stop there. As experts in companion care in Fairfax County, we know how vital it is that the place where they are staying is conducive to their health and wellness. That means a place where there's a smaller risk of slipping, falling, or getting sick.
Ready 2 Serve Home Healthcare LLC, your friendly provider of caregiver services in Virginia, recommends that you also take steps to make your home safer for your loved one. Here are some low-cost things you can do:
Improve the lighting.

Dark spaces can make moving around difficult. Buy energy-efficient lightbulbs in places like stairwells, corridors, and hallways. Nightlights are also helpful for bathroom trips.

Rearrange your furniture.

Maximize the amount of space where your loved one can move around, especially if they are availing of disability care services in Manassas. Get rickety or slippery fixtures repaired, and keep everything that has to be used regularly on comfortable shelves.

Check the flooring.

Slips are one of the most common causes of hospitalization. Consider adding carpets and mats on wooden or tiled surfaces.

Make the bathroom more accessible.

It's where a lot of accidents can happen. Safety bars, shower chairs, and elevated toilet seats make using the bathroom much easier. Non-slip mats are, again, helpful.
These are just some of the ways you can make your home safer for a loved one aging in place. Do you have other recommendations you can make? Share them with us and your fellow readers today. If you would like to learn more about our skilled nursing services, give us a call today