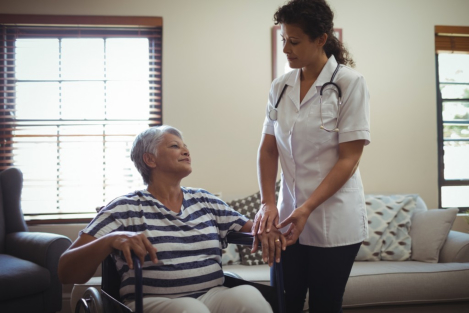 For us at Ready 2 Serve Home Healthcare LLC, that is understanding their situation. Knowing where they are coming from provides us a picture of what we are dealing with. When we have assessed their needs and condition, we can provide the solutions under our home healthcare in Alexandria, Virginia.
As we have been providing caregiver services in Virginia, we gain more experience and perspective from the people we are serving. For many patients, it seems natural to seek treatment to get better from their condition. Unfortunately, this may not be true for all situations. One situation where adults can get reluctant to get treatment is depression.
There are many misconceptions about depression and the stigma that society and even the individuals impose upon themselves can prevent them from getting treated.
One belief about depression is that comes from the lack of moral fiber or a sign of the person's weak resolve. A person has the sense that if they are depressed, they had lost control of themselves. As long as they can compose themselves, they can get better.
But depression is not something anyone has control of. It is a disease. Depression has nothing to do with who you are or what your beliefs are. Share this with your loved one. We can help you talk with them.
Learn more about skilled nursing. Call us at 703-382-8180.